About VMC Online
VMC has been way ahead of its times when we turned a new leaf in the JEE preparation landscape by starting "VMC Online Wing" in the year 2018. The idea behind launching Online Coaching was mooted from the realization that thousands of students living in remote & far-flung areas were unable to undergo training & preparation for JEE, NEET & other competitive / scholastic exams despite possessing the requisite talent. We introduced Online Classes with the goal to ensure that talents are not overlooked and that each & every student get an opportunity to study under the best guidance in order to fulfill their academic aspirations.
"Innovation is the ability to see change as an opportunity – not a threat" – Stephen Hawking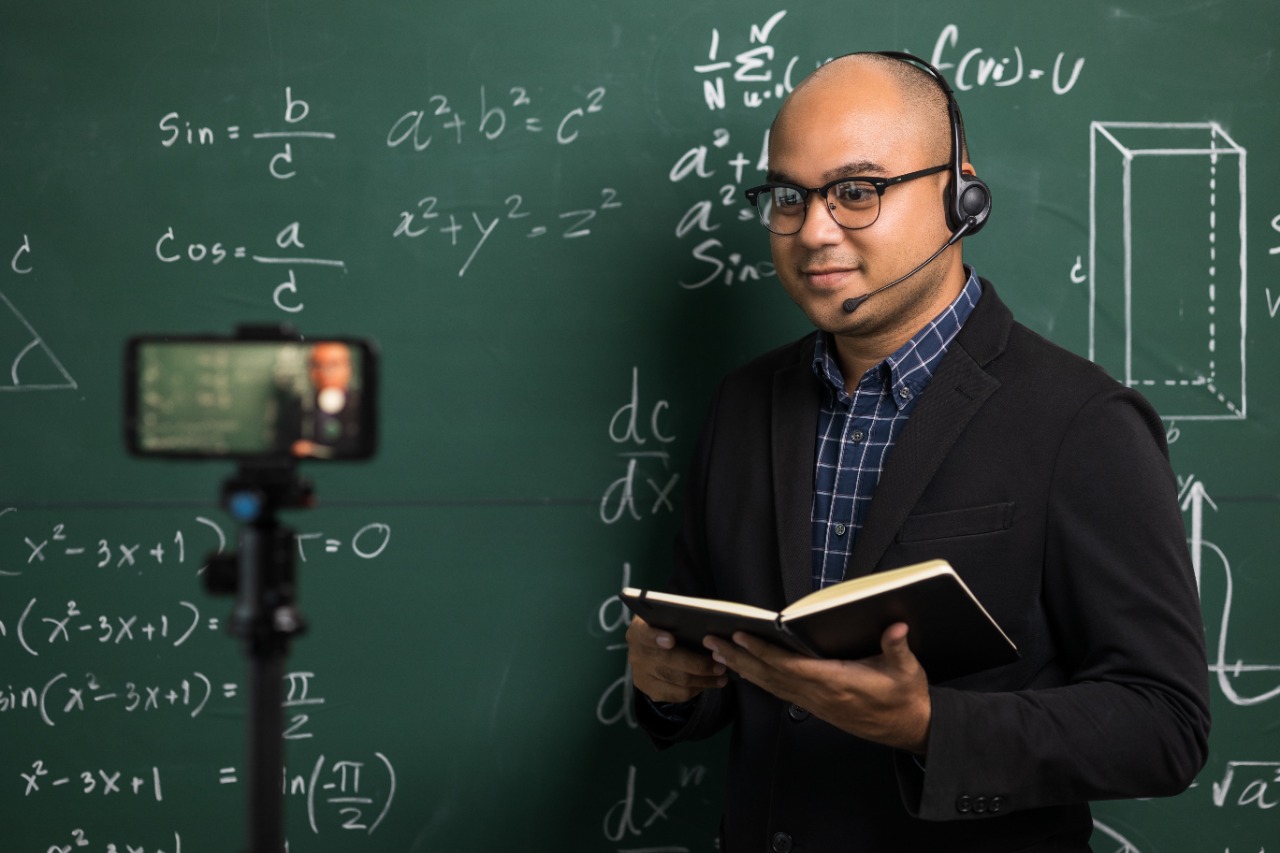 VMC Online was borne out of this very belief. The COVID 19 pandemic had sent the entire world into a tailspin, negatively impacting global economies, stock markets, education, and virtually every other sector. The education horizon as a whole took a beating, with classroom teaching coming to a halt and millions of students being denied the opportunity to continue learning.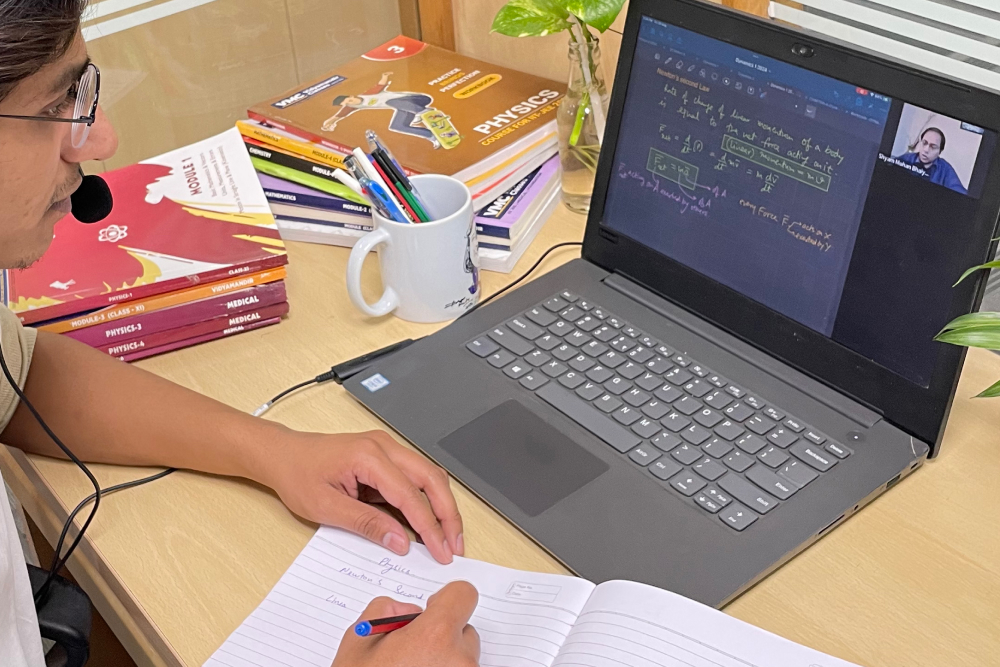 However, the online classes went smoothly at VMC. VMC Online's e-learning module is on par with our legendary Offline teaching methodology. It is a two-way live communication system in which students freely interact with faculty to strengthen fundamentals, clear doubts, and attempt mock tests in an enabling, highly competitive yet stress-free and relaxed superior learning environment. It is a proven online teaching system which has reaped rich dividends with many students excelling in JEE Main 2022 with flying colors.
That's not all, we are proud to state that from the past four years several international students spread across the length & breadth of the World are experiencing VMC's meticulous teaching methodology and are greatly benefitting from that.
Not only JEE and NEET aspirants, but students from all over the country and abroad, can now benefit from the VMC teaching edge and confidently pursue their dreams of passing other scholastic exams such as NTSE, X & XII Boards, INSPIRE (erstwhile KVPY), and Olympiads. With our seamless "Students First Ideology" firmly in place we work tirelessly towards their academic contentment and the realization of their dreams. We believe that the VMC Online wing will go a long way toward paving a bright future for the students.